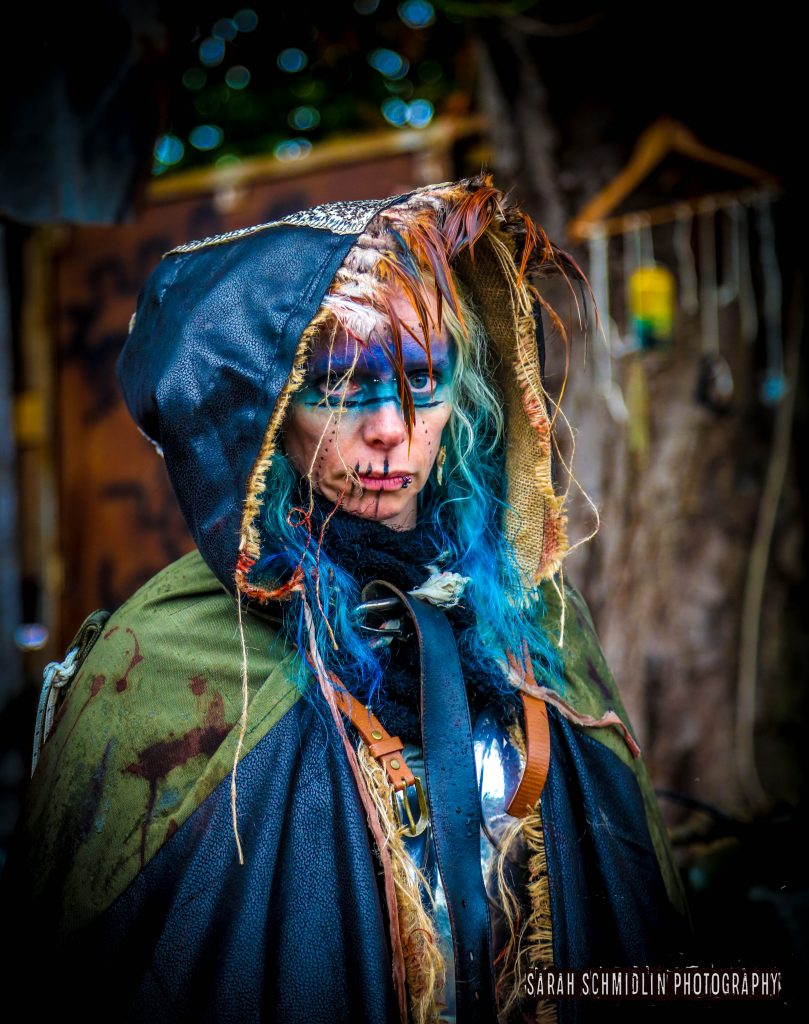 My work takes me out of the studio into the wilds to teach and get involved in many events. My name, The Queen of Rust, comes from my fascination with the ability to use rusty objects to impart colour into cloth. (and also because they look beautiful) My aim is to get people making again in traditional ways with their hands and basic tools rather than relying on technology all the time for instant gratification.
The techniques I use are rooted in natural processes and many span back hundreds if not thousands of years. Yes, I have the added advantage of modern facilities and techniques to add to them, however often it is the older techniques that are the best.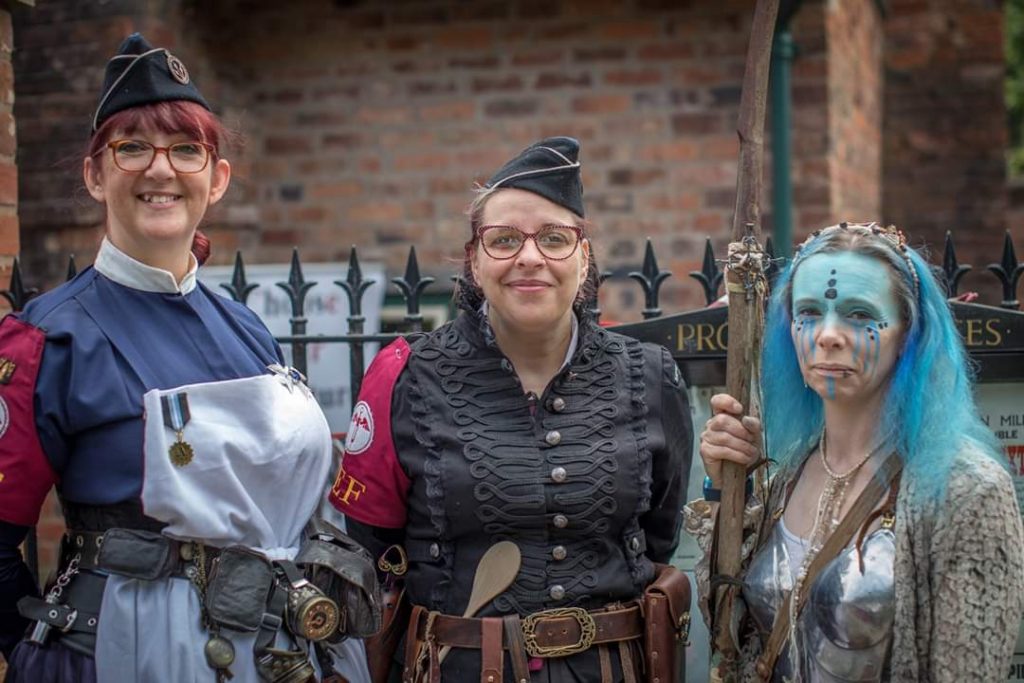 I also embrace the Japanese theory of Mottainai, never to waste anything, and use a lot of reclaimed materials in my work. This skirt is made from a decommissioned parachute and the corset has sheepskin offcuts from industrial upholstery manufacture.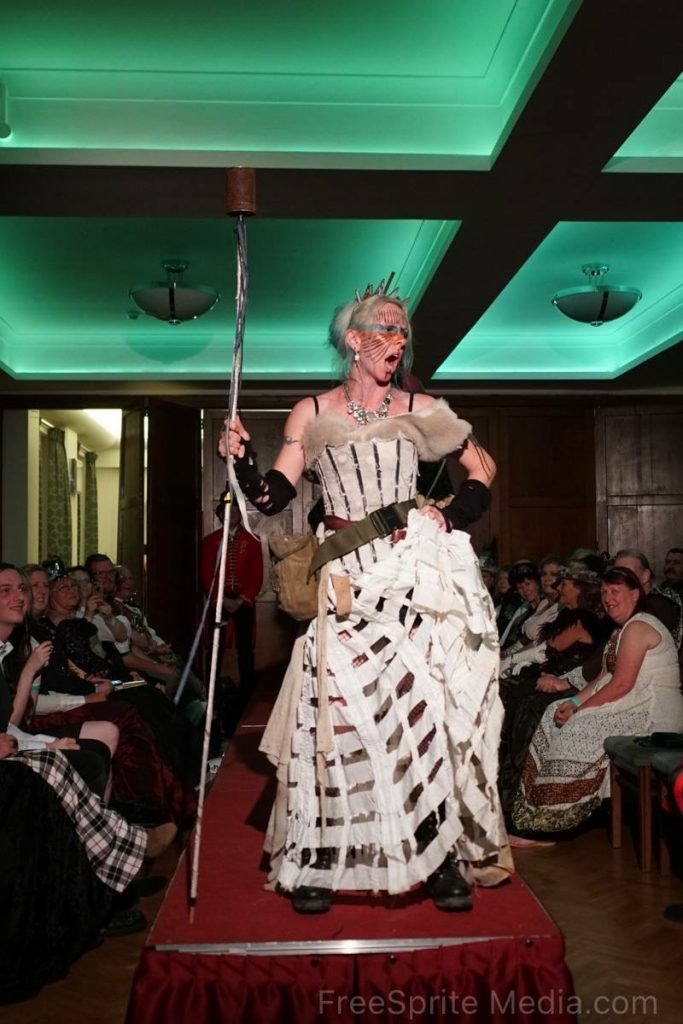 The crown in this image is made from stained glass offcuts and the cloak from a parachute bag.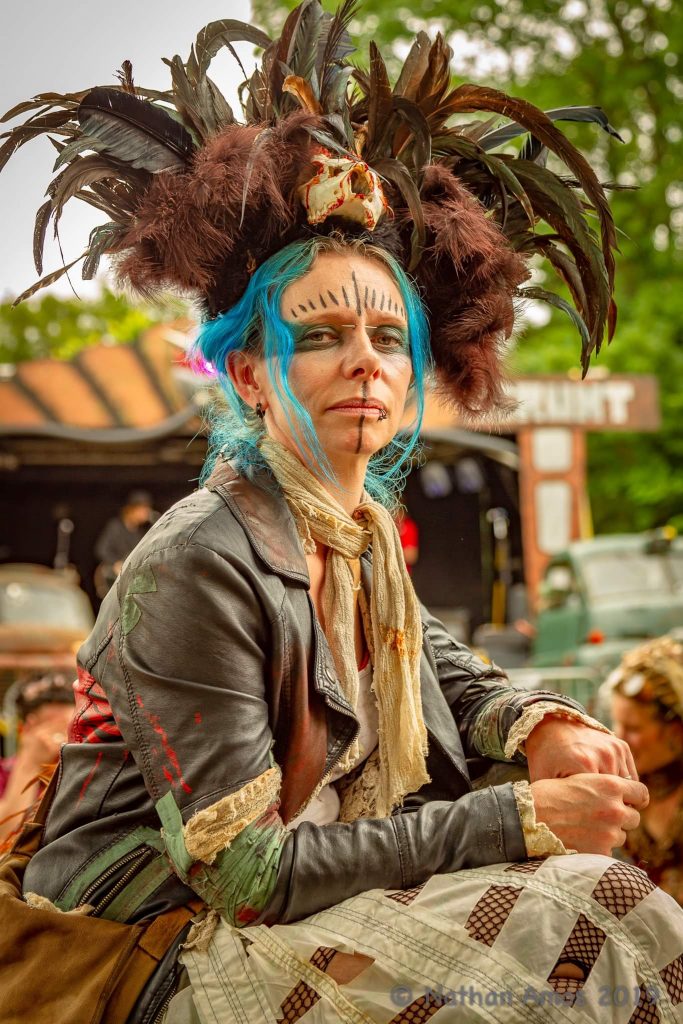 Being based in Britain has it's challenges and I have to carry on regardless even in our ever changeable weather. Even the August bank holiday cannot guarantee sunshine and my eco dyeing demonstrations just got naturally dampened ready for the dye pot.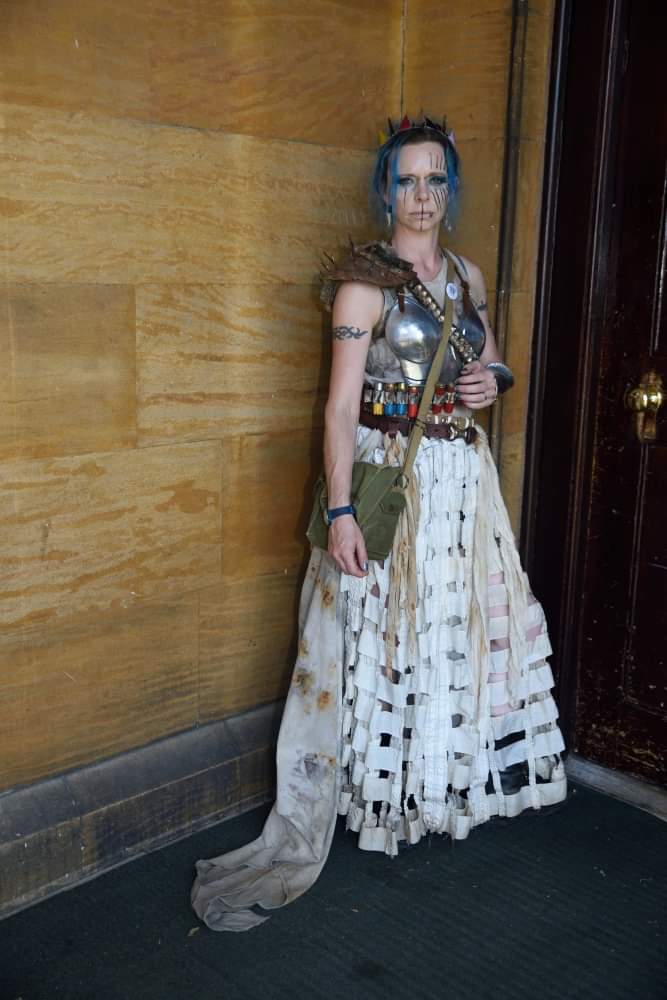 At least indoors the weather is more predictable. As compere for music gigs I get to meet some fantastic bands and get a front of house view.
My family are a big part of this too. They are my tribe, my influence, my support and my team. We work together. We all have our own projects but we also have things we combine into amazing projects.
Want to know more about where I will be and when, then check out the events page or go to www.inventorsasylum.co.uk